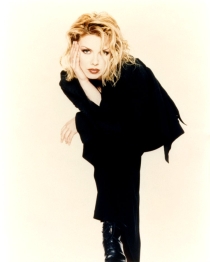 Für die geplante Best-of Compilation "The Singles Collection 1981-1993" wurden zwei brandneue Songs eingespielt. Neben "In My Life" gab es mit "If I Can't Have You" eine Coverversion, die von den Bee Gees geschrieben wurde. Im Original wurde dieser Song von Yvonne Elliman 1978 gesungen und war auf dem Soundtrack zum Film "Saturday Night Fever" enthalten. Die Single wurde ein Nummer-1-Hit. Später haben die Bee Gees diesen Titel auch selbst eingesungen und als B-Seite auf ihrem Hit "Stayin' Alive" veröffentlicht.
Kim Wilde's Version erscheint im Juni 1993 als Vorabsingle zum geplanten Best-of Album. "If I Can't Have You" wird weltweit veröffentlicht und verkauft sich stellenweise auch sehr gut. Den größten Erfolg landete man mit diesem Song in Australien, wo sich dieser Titel sich im Herbst 1993 mehrere Wochen lang auf Platz 3 befand. Aber auch in UK, Irland und in der Schweiz lief der Song gut und erreichte einen Platz unter den besten 20. In Deutschland hielt sich die Single zwar mit 14 Wochen verhältnismäßig lange in den Charts, aber bei einem Platz 51 als höchste Notierung kann man nicht unbedingt von einem Hit sprechen. Zur Single gibt es auch ein Video. Die Single enthält mit der B-Seite "Never Felt So Alive" einen weiteren komplett neuen Song.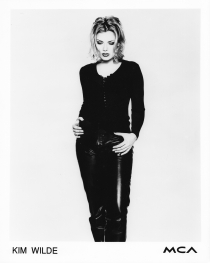 "If I Can't Have You" erscheint zwar auf allen Formaten, aber nicht überall. Die Zeit der klassischcen 7" Vinyl-Single ist vorbei – der Titel erscheint als 7" Single nur in England und auf den Philippinen. Als 12" Maxi-Single gab es "If I Can't Have You" in Europa, UK und USA. Auf CD wurde dieser Titel in Europa, UK, Australien, USA und Japan herausgebracht. Das Format Cassette Single gab es dagegen nur in UK und Australien.
Insgesamt gibt es sieben Versionen von diesem Titel. Neben der Albumversion gibt es eine Singleversion (7" Edit bzw. 7" Kelsey Mix) und die Maxiversion (12" Kelsey Mix), die beiden letzteren wurden von Phil Kelsey (DMC) gemixt. Daneben gibt es noch eine Extended Version und einen Dub Mix (beide von Ricki Wilde gemixt) sowie einen Remix, der im Laufe des Jahres zuerst in Japan erschienen ist und später als Bonustrack auf "In My Life" verwendet wurde. Der Remix wurde von John Robinson gemixt. Dieser Remix wird einmal als "John Robinson Mix" und einmal als "Made In Japan" bezeichnet. Zu diesem Remix gibt es auch eine Instrumentalversion, die aber nur auf der japanischen Promo 12" Maxi-Single enthalten ist.
Für den Sammler gibt es eine überschaubare Zahl an unterschiedlichen Pressungen. Die japanischen Promos dürften größeres Interesse hervorrufen, da sie in einem anderen Bildcover erschienen sind und auf der 12" Maxi-Single ausschließlich die Instrumentalversion des Remix enthalten ist.

"If I Can't Have You" is one of two brand new songs for the best-of album "The Singles Collection 1981-1993". The single was released worldwide from June 1993. "If I Can't Have You" was a cover version, written by The Bee Gees. Yvonne Elliman originally performed this song, which was a number 1 hit in 1977. The song is included on the soundtrack for the movie "Saturday Night Fever". The song was recorded by The Bee Gees later and released on their hit single "Stayin' Alive" on b-side.
Kim Wilde's version was released in June 1993 as a pre-single for her best-of-album. The single did sell well in several countries and gives her the need promotion for the album release. "If I Can't Have You" was very successful in Australia where the single peaked at number 3 there. It was also a hit in UK, Ireland and in Switzerland where it became a top-20-hit. In Germany the single stayed quite long in the charts for over 14 weeks – but only went up to number 51. Not a real hit here – the album sold much better. There was also a video made for it. Another brand new song was used for b-side. "Never Felt So Alive" written by Kim Wilde and Ricki Wilde.
"If I Can't Have You" was released on all formats, but not on every format everywhere. A 7" single was only available in the UK and Philippines, while a 12" version was sold in Europe, UK and USA. On CD the single was released in Europe, UK, Australia, USA and Japan. The cassette single format was only sold in the UK and Australia.
There are seven different versions of the song available. An album version, a single vversion (7" Edit or 7" Kelsey Mix) and a 12" version (12" Kelsey Mix). The Kelsey mixes were mixed by Phil Kelsey from DMC. Beside them an original extended version and a dub mix both mixed by Ricki Wilde were released. Later in the year a remix was first released in Japan and later in Europe as a bonus track on "In My Life". The remix was mixed by John Robinson. This remix named "John Robinson Mix" or "Made In Japan". An instrumental v ersion of the remix was only available on promo 12" from Japan.
For collectors there is a small number of different pressings. The most collectable pressings may be the promos from Japan as they come in different picture sleeves and the 12" only contains the instrumental version of the remix.