"Can't Get Enough (Of Your Love)" wurde im Juli 1990 europaweit und in Australian veröffentlicht. In Japan erscheint die Single erst im September. Da man sich in England für "Time" als zweite Single aus dem Album "Love Moves" entschied, wurde "Can't Get Enough (Of Your Love)" dort nicht veröffentlicht. In Frankreich wurde "Can't Get Enough (Of Your Love)" zeitgleich zur Albumveröffentlichung von "Love Moves" herausgebracht.
"Can't Get Enough (Of Your Love)" wurde wieder von Ricki Wilde und Kim Wilde geschrieben und ist ein gitarrenlastiger uptempo Popsong. Zur Single gab es auch ein Video sowie einige TV Auftritte. Am erfolgreichsten war man mit dieser Single in den französischen Charts, dort erreichte man mit Platz 21 einen gute Platzierung. In Deutschland schaffte die Single im Sommer 1990 mit Platz 58 lediglich einen Höchstplatzierung im unteren Mittelfeld.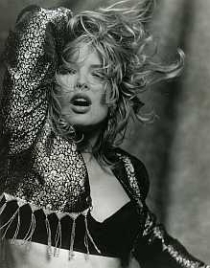 Von "Can't Get Enough (Of Your Love)" gibt es insgesamt sieben Versionen. Neben der Album Version wurde eine 7" Singleversion und eine 12" Extended Version veröffentlicht. Nur auf Promo 12" Maxi-Single veröffentlicht wurden der Club Mix sowie der Club Dub Mix. Eine Remix Version und ein Remix Edit erschienen später als B-Seite auf der Single "World In Perfect Harmony".
Für den Sammler erscheint "Can't Get Enough (Of Your Love)" in verschiedenen Pressungen. Die französischen Ausgaben haben alle das "It's Here"-Cover erhalten. Zusätzlich gibt es die französische Single in zwei verschiedenen Ausfertigungen. Bei der vermutlich zuerst veröffentlichten Version hat man auf die Album Version zurückgegriffen und verschrieb sich auf dem Cover. Aus der B-Seite "Virtual World" wurde kurzer Hand "Vitual World". Bei der späteren Auflage hat man dann die 7" Single Version verwendet und auch den Schreibfehler korrigiert. Nur zu Promozwecken gab es eine deutsche 12" Maxi-Single mit clubtauglichen Mixen von Steve Anderson (DMC). Diese sind mit Ausnahme der Remix Version bislang auch noch nicht auf CD veröffentlicht worden. Für Hot Tracks gab es einen DJ-Mix von J.R. Clement und für Ultimix einen von Les Massengale.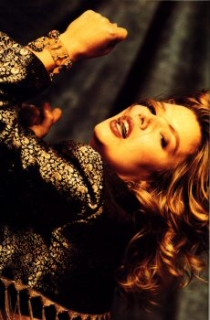 "Can't Get Enough (Of Your Love)" was released in July 1990 in Europe and Australia. Later in September this single was also released in Japan. In France it was probably released a bit earlier together with the release of the seventh studio album "Love Moves". The single was not released in the UK instead of "Time".
The song was written by Ricki Wilde and Kim Wilde and is an uptempo pop song with lots of guitar sound. A promotional video was filmed and several tv appearances were done. The single was successful in France where it peaked at number 21. In Germany it did not very well and became only number 58 in summer 1990.
There are at seven different versions of the song. The Album Version, the 7" Single Version and 12" Extended Version were relased on different formats. A promotional only 12" single was released in Germany and contains two club mixes by Steve Anderson of DMC (Club Mix, Club Dub Mix) which have not been released on CD until now. A Remix Version and a Remix Edit later were released as b-side of the single "World In Perfect Harmony". DJ mixes were done by J.R. Clement for Hot Tracks and by Les Massengale for Ultimix.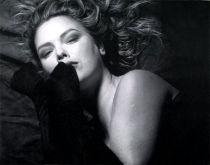 For collectors there are different pressings. The French release comes with the cover of "It's Here". There are two different 7" singles, a probably first released edition contains the album version and on the picture sleeve the b-side "Virtual World" is misspelled "Vitual World". On later pressings the 7" single version was included and the titles were spelled correct.